The US mint released the Great Basin Quarter June 10, 2013, the 19th release of the America the Beautiful series. The quarter portrays the Great Basin National Park on the coin's reverse.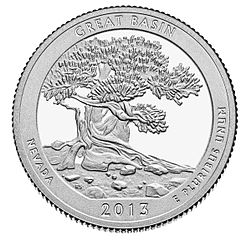 On the reverse of the coin, on the top, middle, and bottom branches of the Bristlecone Pine Tree, some doubling can be observed along the edges and occasionally along the trunk.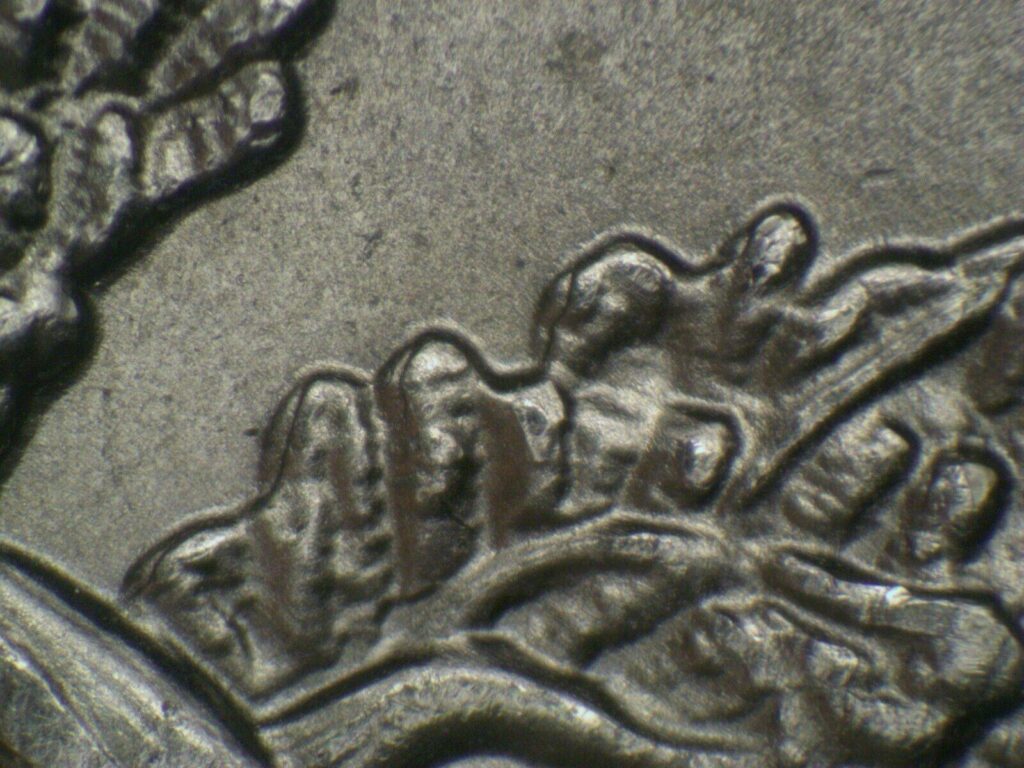 These errors can be easily missed as the texture of the tree can mask the error.